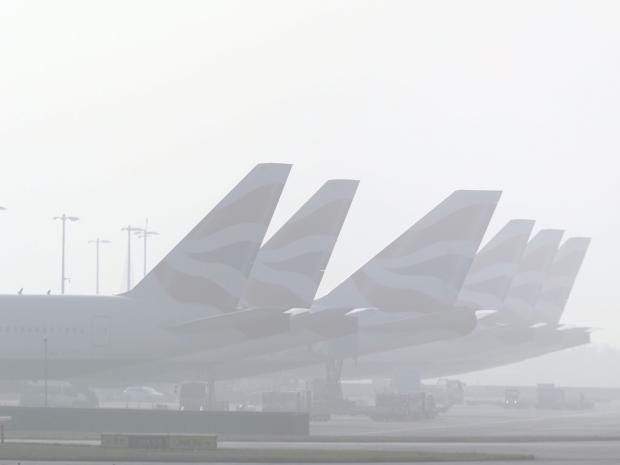 Photo credit: Planes in the fog at Heathrow Airport

A
Thousands of passengers are left stranded in Heathrow and other airports in the United Kingdom as airlines cancel hundreds of flights to and from Heathrow due foggy weather condition.
Dozens more are delayed by an hour or more, with the likelihood of more cancellations as operations are further disrupted.
British Airways has cancelled 80 flights so far, mostly domestic services or short European hops - though links to and from Athens, Moscow and St Petersburg have also been grounded by the fog.